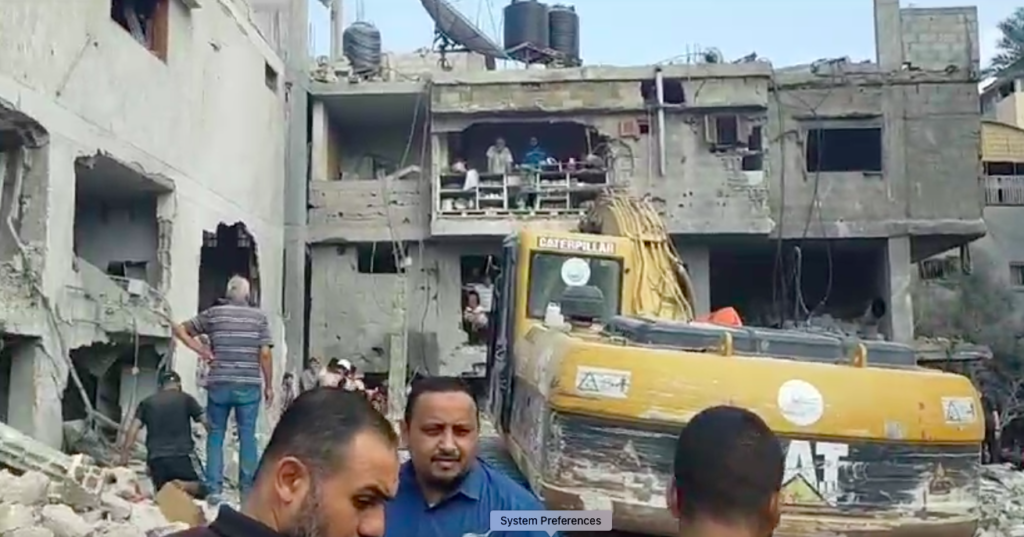 Above: flats in Khan Yunis destroyed by F16 missiles on October 14th 2023.
If you would like to know how to send funds to help with emergency relief in Gaza please visit this page:
https://bit.ly/Shef-Gaza-ER and share this QR code
Update December 2nd
In spite of the intensive horrific and large scale bombing of Khan Younis today the team managed to distribute clothes for 100 children as follows:
Prices of food in Gaza are now extremely high. The work Musheir has done on the ground has enabled volunteers to access supplies and so far 1831 families have had parcels of food or blankets or clothes.
30 families sheltering in Khan Younis
A further 150 food parcels were distributed as well as 40 blankets since my last report
75 for the small community of fishermen and women who are from The Beach, a camp and sheltering in Khan Younis.
The team on the ground deserves our utmost respect and appreciation ; the photo is of the team after finishing their work; they look really tired.
UPDATE November 20th:
Every £400 pounds raised will feed 1000 people with rice and lentils.
You can read a report of the funds' distribution here, written on November 4th