NOW STREAMING – Life pre-1948 Palestine (2 films)
June 26, 2020

-

July 10, 2020
https://www.eventbrite.co.uk/e/streaming-for-paces-tickets-108111879542
STREAM, DONATE, SPREAD THE WORD
About this Event
Click on the "tickets" button to donate and receive the streaming link via email.
Can't donate? Email us.
June 26th – July 10th: Life Pre-1948 Double Bill
Palestine pre-1948 was a place rich with society and social life. These two films visit that era from completely different points of view: one of a politician in Mandatory Palestine and the other of a forced-émigré in Lebanon.
A Sketch of Manners
Dir. Jumana Manna | 2012 | 8′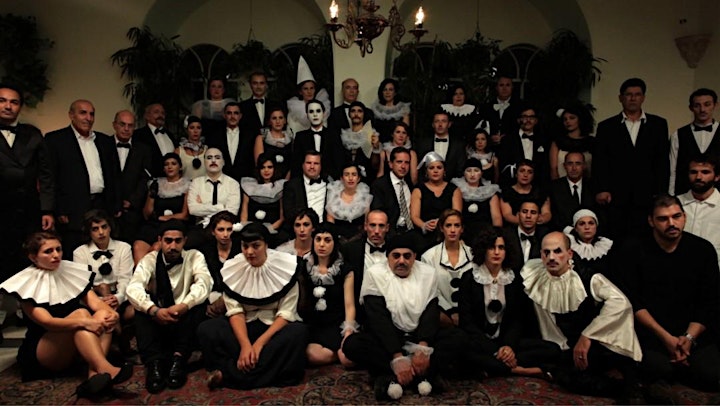 Alfred Roch, member of the Palestinian National League, is a politician with a bohemian panache. In 1942, at the height of WWII, he throws what will turn out to be the last masquerade in Palestine. Inspired by an archival photograph, A Sketch of Manners (Alfred Roch's Last Masquerade) recreates an unconventional bon vivant aspect of Palestinian urban life before 1948. Posing silently for a group photo, the unmasked and melancholic pierrots accidentally personify the premonition of an uncertain future.
A Journey
Dir. Lamia Joreige | 2006 | 41′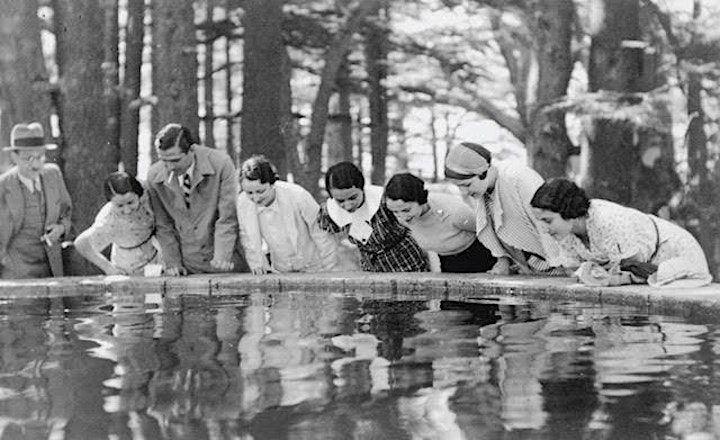 A Journey follows the director's grandmother, Tati Rose, as her personal story meets the collective history of the Middle East. Born in Jerusalem in 1910, Rose moved to Beirut in 1930 to marry. Her family, among them Aunt Marie her sister, was then forced from Jaffa into exile in 1948, taking refuge in Lebanon. Combining documents, old film footage, photographs, interviews, and narration, Joreige's film recalls the history and conflicts of the region, while reflecting on time and loss. The director's 'interrogation' of both her own mother and Tati Rose, raises questions about her own political choices, and thus explores the complex relationships between these three women of different generations.
These films will be available from 5pm on Friday 26th June and the link will expire at midnight on Friday 10th July.
As part of our charity effort, Streaming for PACES, we ask you to make a donation of any size towards PACES' Covid-19 emergency response in Palestine, and the refugee camps of Lebanon and Jordan.
Please visit www.pacescharity.org for details on their vital work.
Sign up to our mailing list and be the first to hear about upcoming films and events.
If you cannot make a financial donation at this time, email us for the link to watch for free. We hope that you will be able to share the link to our campaign throughout your network, expanding the reach of this drive.
Donors will be added to our mailing list and can opt out any time.
www.palestinefilm.org.uk