Film: Eyal Silvan dir. "Jaffa, The Orange's Clockwork"
June 6, 2020 @ 12:00 am

-

June 12, 2020 @ 12:00 am
STREAM, DONATE, SPREAD THE WORD
About this Event
Jaffa, The Orange's Clockwork
Dir. Eyal Sivan | 2009 l 88′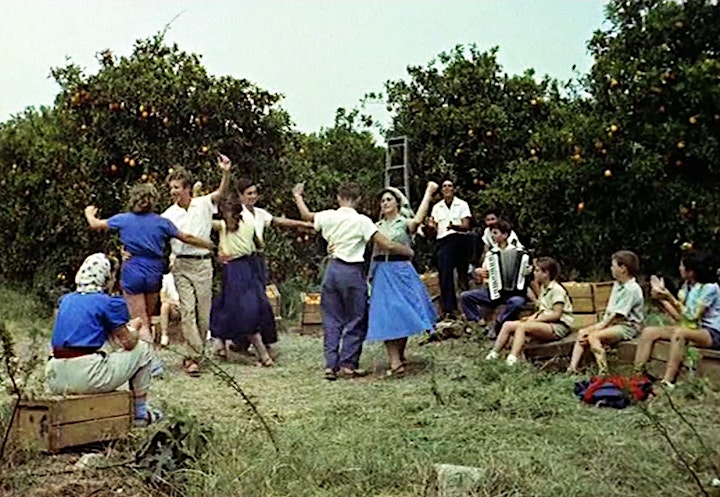 This film is a political essay excavating the entwined visual and political histories of that famous citrus fruit originating in Palestine and known worldwide as the "Jaffa Orange". While this orange has been translated into a symbol of the Zionist enterprise and even the state of Israel, for Palestinians it remains a powerful symbol of the loss and destruction of their homeland.
By exploring the visual history of this brand, the film reflects on western fantasies related to the 'Orient' and 'Holy Land'. Visually captivating and politically bold, Sivan weaves a tapestry of archival material and interviews, ultimately asking what the Jaffa Orange's past might offer for the future in Palestine/Israel.
This film will be available from 3pm on Wednesday 27th May and the link will expire at midnight on Friday 12th June.
Book on Eventbrite:
https://www.eventbrite.co.uk/e/streaming-for-medical-aid-for-palestinians-tickets-102919703604?fbclid=IwAR1vvIjI92-6m-3q7UcnR_7w36nU96U0HvtQWrUkchTzYLewOWBbWzc01qc
As part of our charity effort, Streaming for Medical Aid for Palestinians, we ask you to make a donation of any size towards MAP's Covid-19 emergency response in Gaza, the West Bank and refugee camps in Lebanon.
Please visit www.map.org.uk for details on their vital work.
If you cannot make a financial donation at this time, email us for the link to watch for free. We hope that you will be able to share the link to our campaign throughout your network, expanding the reach of this drive.
Donors will be added to our mailing list and can opt out any time.
www.palestinefilm.org.uk