Racism and Complicity in Ethnic Cleansing are not charitable -stop the JNF
March 31 @ 4:00 pm

-

6:00 pm
Event Navigation
Kholoud is well known and widely respected in Sheffield for her work promoting justice for Palestine, supporting the Sheffield Palestine Women's Scholarship Fund and working with Northern Women for Palestine.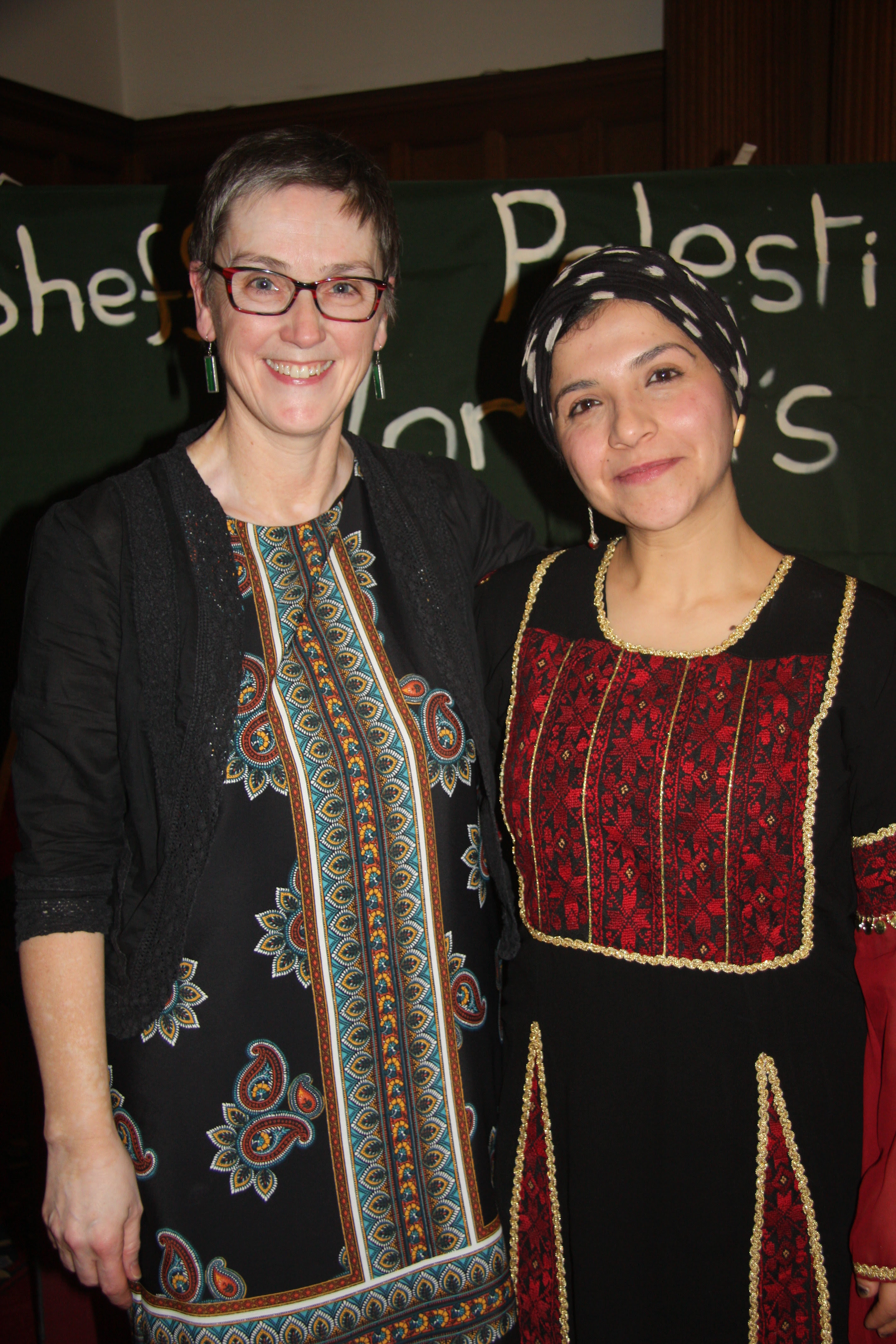 She returns at the end of March for another reason. She is a key applicant in a campaign to remove the Jewish National Fund UK (JNF UK) from the register of British charities. The JNF was founded in 1901 and played (and still does play) a major role in the ethnic cleansing and colonisation of Palestine.
Kholoud's family are from Ajjur but were forced out in the Nakba of 1948. Since then, they have lived in Aida Camp, Bethlehem, just 25 miles from theirfarm lands in Ajjur, unable to return to, or even visit, what belongs to them. Their land now lies under British Park, a leisure venue for Israelis, funded by the JNF UK.
Kholoud has submitted her family's title deeds to the land, as well as tax receipts, to the Charity Commission as evidence that the JNF UK is illicitly occupying her land. The Commission has rejected her case, and the detailed supportive evidence put in by members Manchester PSC and Sheffield PSC. However, we have won the right to a Tribunal appeal hearing, which will take place on Tuesday April 2nd in Manchester.
This application to strip the JNF UK of its charitable status renews a long-standing campaign, dating back some years. The campaign is not confined to the UK but has an international dimension. In Canada, a charity supporting the Israeli army (Beth Oloth)  has just lost charitable status and Stop the JNF (Canada) is actively pursuing a similar case to ours.
Come and hear Kholoud's case:
Sunday March 31st, 4-6pm in the Showroom (Room 5).